Incorporated in 1979, Austin Plastics Supply has become a leading Distributor and Fabricator in the Austin area. With a large variety of products and services, we are the one source for all your plastics needs. With over 25 years of technical engineering experience, we can develop your parts and products from concept to production.
Austin Plastics Supply stocks a large variety of plastic materials and products for every project. We have a huge inventory of acrylic drill bits for Plexiglass or Lexan, cleaners and polishes, nameplate holders and solvent cements. Our plastic fabrication capabilities include: CNC Routing, Machining, Thermoforming, Heat Bending, Plastic Welding, Assembly, Bonding, Cutting, Drilling, Polishing, Silk Screening and Engraving.
Please Contact Us today for all of your plastic material and fabrication requirements.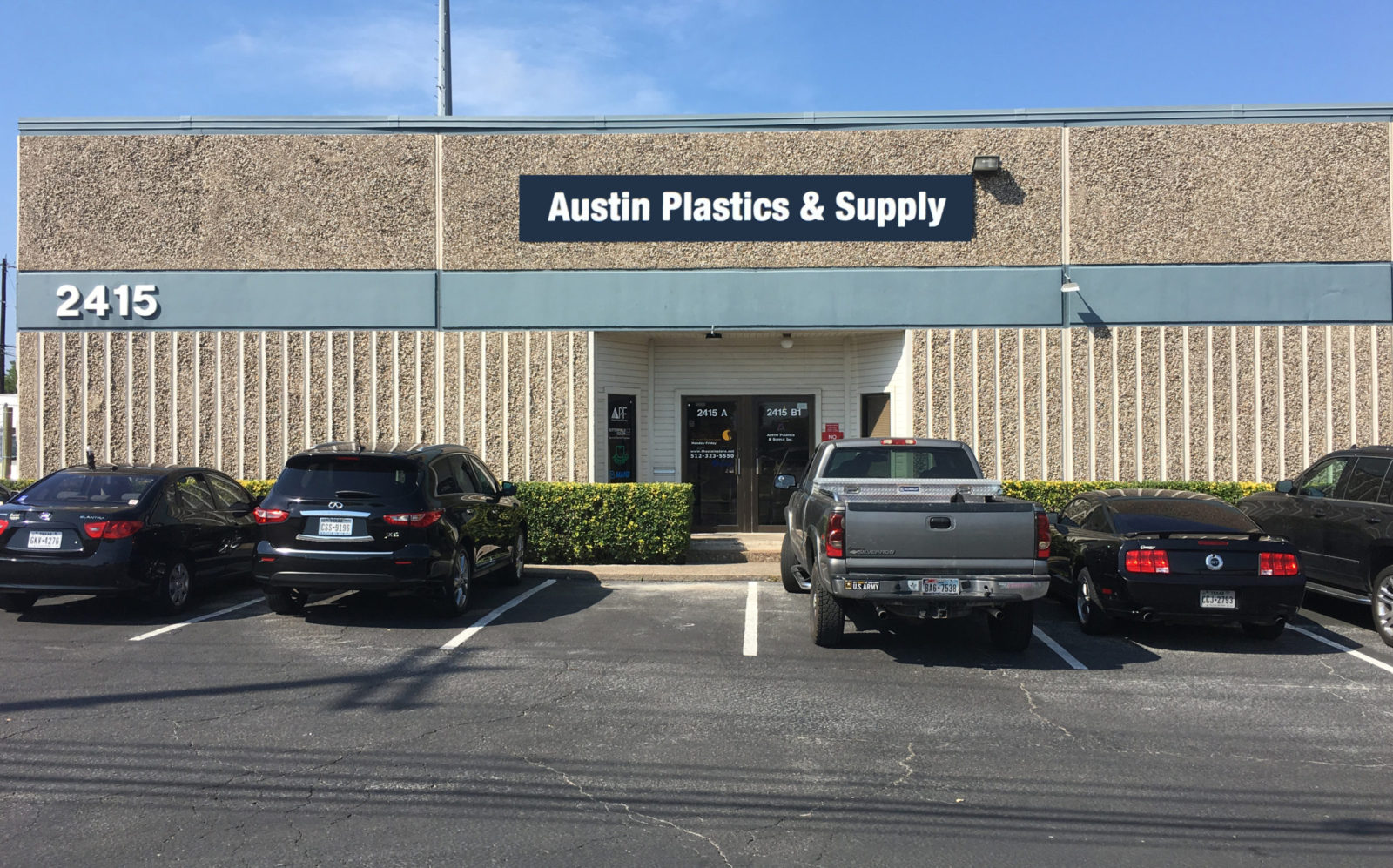 Our Location: 2415 Kramer Ln Ste. B, Austin, TX 78758
EXPERIENCED PROFESSIONALS
At Austin Plastics Supply we know what it takes to get the job done right, quickly and on time. Our team of experienced professionals will take your vision and efficiently create products to your exact specifications.
QUALITY CUSTOMER SERVICE
We pride ourselves on our quality and prompt customer service. Austin Plastics Supply knows what it takes to give you the customer service you deserve.
Austin Plastics & Supply
2415 Kramer Ln, Ste B, Austin, Texas 78758
Phone: (512) 836-1025 or Email: [email protected]